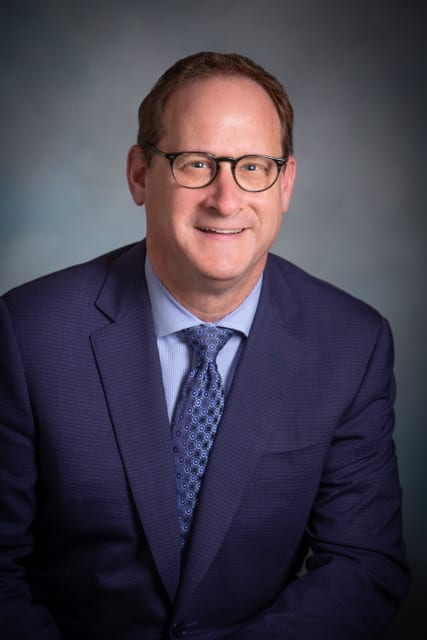 Hi, I'm Jonathan Abrahams – a lifelong suburban Detroit guy with a passion for basketball, and anything Michigan related – Go Blue! – and helping others. For over 30 years, I have been practicing personal injury law within my firm, Abrahams Law, and have been a part of countless personal injury cases ranging from car accidents to dog bites.
When I founded Abrahams Law, I wanted the firm's mission to be simple: To passionately represent injured accident victims in an effort to rebuild their lives to their pre-accident abilities while at the same time recovering maximum compensation for the pain and struggles they have endured. Through the years, my legal team and I have sought to provide high-quality representation, backed by our tremendous experience in the field of law along with compassion for our clients. I have earned an AV® rating by the prestigious peer-reviewed Martindale-Hubbell®, denoting my commitment to providing ethical and professional care for my clients, and am consistently on the SuperLawyers list of Top Detroit Car Accident Lawyers.
To me, a personal client/lawyer relationship is important, and that is why I will work with you on your claim every step of the way. Building that personal relationship is what helps me represent my clients passionately in order to achieve the best possible outcome for their situation. When you work with me, you get me. I am firmly in your corner to get you the justice you deserve. I am reachable, relatable, and dedicate myself to you.
I am committed to helping put your life back together during every step of the process. My goal is to allow you and your family to focus on healing and getting back to normal – leaving all the red tape and work to my team and me.
Aside from my utmost dedication to you and my firm, I am passionate about coaching high school basketball and enjoy time with my family. As my wife, Dana, and I are very dedicated to our careers as lawyers, we are also extremely proud of our two daughters, Lindsay and Carly. To know me, you would understand that The University of Michigan runs through our blood. All four of us attended UM, and in fact, my daughters are 4th generation Wolverines! As a family, we enjoy attending UM football and basketball games as season ticket holders and have traveled extensively to watch them compete in bowl games and national championship games. Not to worry though; some of our closest friends are Spartans!