Why Choose Abrahams Law?
When you choose my firm, Abrahams Law, for your car accident or dog bite claim, you have my devoted attention and dedication every step of the way. I have been winning cases for my clients since 1992; getting my clients the settlements and justice they deserve.
To me, you are more than just a client. I will personally handle the entire process throughout every stage of your claim. I will fight for what you deserve and take care of all the legalese so you can focus on healing and getting back to your pre-accident life.
Comfort and peace of mind are important when it comes to this traumatic time in your life. I understand this may be a difficult time for you and your family. You may be scared, in pain, and wondering how you will financially recover from your accident. That's why you need an attorney who will personally fight for you in any situation. Place your trust in me and my firm, so you can focus on your recovery and getting back to your life as it should be.

Past, Current, & Future Medical Bills

Cost of Rehabilitation & Therapy


Lost Wages & Future Income

Pain, Suffering, & Emotional Distress

What To Do If You've Been In An Accident
Sometimes it's hard to remain calm, but if you are not seriously injured and have a tangible list of action items, you can focus on the important things you need to do in order to remain safe and protected. That's why I created this checklist. Download, print, and keep it in your glove compartment, so if you are involved in an accident, you have the information you need right at your fingertips.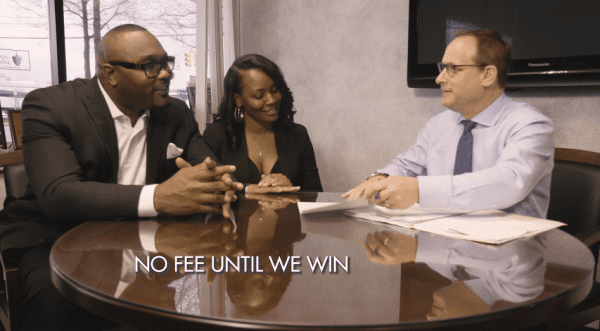 My Promise To You
When you hire Jon Abrahams, you get Jon Abrahams, not an associate, a paralegal, or another lawyer. You get me.
I am personally available to meet with you for all your questions and concerns.

I will handle all matters with your insurance company, the driver at fault's insurance company, and the rest of the red tape so you can focus on you, and getting better.

I will ALWAYS return your phone calls and emails promptly.

I will listen to your story.


I will dedicate myself to what matters- you and your case.


I will provide frequent case updates, and


I will fight to get you the money you deserve.

Hear What Clients Have To Say
About The Abrahams Law Experience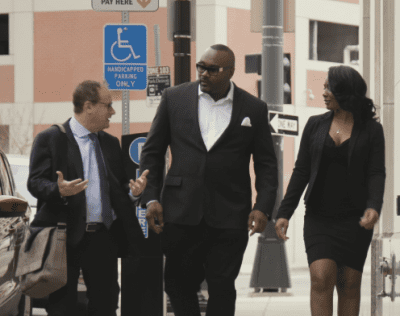 The initial meeting is FREE, and of course, no pressure. And if you make another choice, at least I have made a new friend.
Let's Talk
This is the best way for you to get to know me to determine whether I am a good fit to handle your case. There are many good lawyers, and I always tell prospective clients they need to hire the attorney with whom they feel most comfortable. They should never feel intimidated or afraid to call and "bother" their lawyer. Of course, they should choose a lawyer who they can trust based on experience and proven results. But it should also be a lawyer who promises to communicate, take or return a phone call, an email, or a text. As the client may navigate a long and often scary path toward recovery from a severe injury, there must be a bond with their lawyer; mutual respect and friendship.
During our first meeting, we will discuss your injuries and make sure you are receiving the proper medical treatment from the best possible doctors. We will also go over your no-fault insurance, and if a claim for medical coverage has not been made by the time we meet, we can start that claims process for you. We go over the types of benefits no-fault insurance is responsible for and what is required to start receiving money as soon as possible for claims such as wage loss and household assistance. I will answer any and all of your questions.
I look forward to speaking with you!
Answer:
If you were injured in an accident caused by no fault of your own, or if a loved one has been wrongfully killed due to another party's negligent or reckless behavior, then you could be eligible to file a claim and pursue financial compensation under your State's personal injury laws. Different parties can be held responsible for an accident that resulted in injury, including individuals (like a reckless driver), or a corporate entity (such as a corporation or agency).
Answer:
In order to pursue a claim under your State's personal injury laws, you will most likely need to prove "liability". Liability simply refers to the at-fault party involved in the accident. Once a liable party has been identified, it will be responsible for covering the damages that resulted from the accident. Determining liability, however, can be a complex process and will often hinge on proving "negligence".
Answer:
In addition to identifying the at-fault party, you will also need to be able to prove "negligence". In the most general sense, negligence refers to whether or not a personal has acted outside of the scope of reasonable care to prevent injury or harm to another person. Speak with an attorney to determine what evidence is needed to prove that the party's negligence directly resulted in the injury or property damage.
Answer:
Every case is different and to give a ballpark value could actually be counterproductive. Every case must be carefully assessed: there are many working parts in a personal injury matter and we would be happy to determine how those working parts can increase or diminish the potential value of your claim. Things like negligence, liability, injury severity, property damage, and more can all be relevant factors when determining the potential value.