$1.4 Million Awarded, Auto Accident
"Jon handled everything and got me what I deserved!"
$2.6 Million Awarded, Auto Accident
"Jon Abrahams fights for you."
$306,822 Awarded, Dog Bite
"Hiring Jon Abrahams was the best decision I ever made."
Injured Due To No Fault Of Your Own?
At Abrahams Law, we understand that our clients often come to us immediately after a life-changing event. Any type of accident could leave you struggling physically, emotionally, and mentally – but the financial burden that comes along with an unexpected injury can take a huge toll on your peace of mind. As a devoted and dedicated personal injury law firm, we are committed to representing the innocently injured and bereaved throughout the Oakland County area. Let us help you after an accident caused by no fault of your own.
Our firm is prepared to help you get the financial compensation you need and the justice you deserve. Call 248.538.2900 now to take the first step in your case.
You May Be Entitled To Recover Damages For:
Past, Current, & Future Medical Bills

Cost of Rehabilitation & Therapy

Lost Wages & Future Income

Pain, Suffering, & Emotional Distress

Other Accident-Related Costs
Don't Pay For Someone Else's Negligence
We fight to maximize your financial recovery so you can move forward with your life.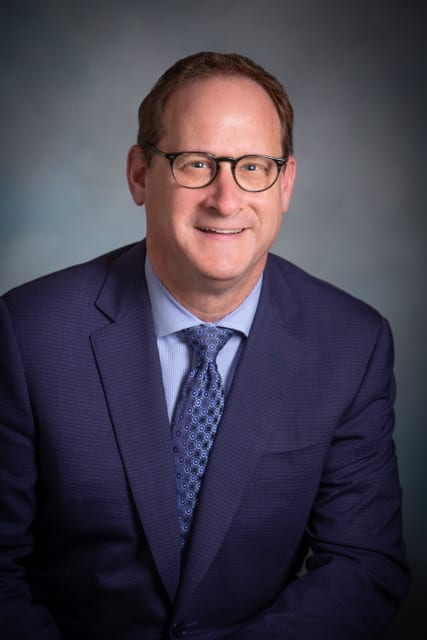 Jon Abrahams
It is not by coincidence that our founding attorney Jon Abrahams has obtained the highest rating possible for legal ethics and outstanding ability by Martindale-Hubbell®. He has earned the distinguished AV® rating because his goal, since the inception of his practice, was to combine his knowledge, experience and expertise in the law with superior customer service.
For 25+ years, Attorney Abrahams has used his experience and extensive education to properly evaluate medical injuries and legal issues for his clients. When necessary, he assembles a full team to maximize resources and provide the best representation for his clients. This includes working with the finest experts, engineers, physicians and nurses.
To provide superior customer satisfaction, Jon Abrahams makes himself available to all of his clients 24 hours a day, 7 days a week. Unlimited access, phone calls returned immediately, frequent case updates and client meetings are all to be expected. If you want to speak with your lawyer, you get to speak with your lawyer. Not an assistant, not a secretary and not an associate. You meet with the attorney you hired, the attorney with whom you've established a relationship. This sets Jon Abrahams apart from the rest.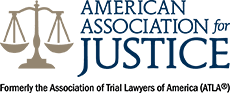 If you were involved in an accident, do not assume that your insurance company will be looking out for your best interests. These corporate entities are preoccupied with doing whatever is needed to cushion their profit, which means you could be getting a low-ball offer for your settlement. Do not accept anything less than what you truly deserve
Contact Abrahams Law to learn the real potential value of your case.
Why Choose Abrahams Law?
Righting Wrongs & rebuilding Lives Since 1992
Hear What Clients Have To Say
About The Abrahams Law Experience
"I would strongly recommend Jon to anyone in need of an excellent and experienced lawyer."
"Jon Abrahams fights for you."
"Great representation, great advocate, great advice."
"I would strongly recommend Jon to anyone in need of an excellent and experienced lawyer."
"Hiring Jon Abrahams was the best decision I ever made."
"I would strongly recommend Jon to anyone in need of an excellent and experienced lawyer."
"Hiring Jon Abrahams was the best decision I ever made."
Our Areas Of Focus
We Treat Every Case As If It Were Our Own – No Matter What It Involves
Answer:
If you were injured in an accident caused by no fault of your own, or if a loved one has been wrongfully killed due to another party's negligent or reckless behavior, then you could be eligible to file a claim and pursue financial compensation under your State's personal injury laws. Different parties can be held responsible for an accident that resulted in injury, including individuals (like a reckless driver), or a corporate entity (such as a corporation or agency).
Answer:
In order to pursue a claim under your State's personal injury laws, you will most likely need to prove "liability". Liability simply refers to the at-fault party involved in the accident. Once a liable party has been identified, it will be responsible for covering the damages that resulted from the accident. Determining liability, however, can be a complex process and will often hinge on proving "negligence".
Answer:
In addition to identifying the at-fault party, you will also need to be able to prove "negligence". In the most general sense, negligence refers to whether or not a personal has acted outside of the scope of reasonable care to prevent injury or harm to another person. Speak with an attorney to determine what evidence is needed to prove that the party's negligence directly resulted in the injury or property damage.
Answer:
Every case is different and to give a ballpark value could actually be counterproductive. Every case must be carefully assessed: there are many working parts in a personal injury matter and we would be happy to determine how those working parts can increase or diminish the potential value of your claim. Things like negligence, liability, injury severity, property damage, and more can all be relevant factors when determining the potential value.
Receive A 100% FREE Attorney Consultation
You focus on healing. We handle the rest.